About ANNETTE
Annette's art is influenced by daily life in the community and contains an element of fantasy. Heavy dotting and vivid patchwork colours exaggerate the textures of pebbled 'rock country' that surrounds her home. Annette paints with a rich and vibrant palette and has a signature patchwork style which makes for dream-like landscapes.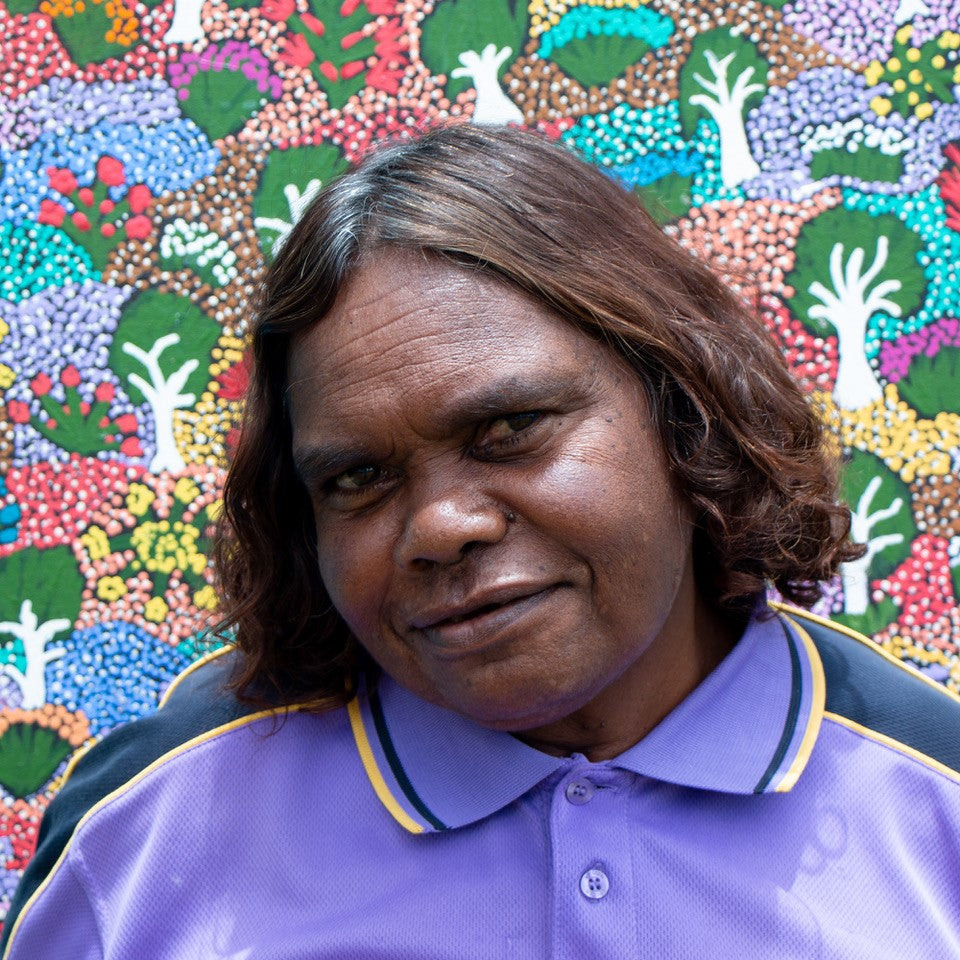 meet ANNETTE NUNGALA
Annette Nungala Peterson was born at Neutral Junction Station, close to Barrow Creek (which is on the Stuart Highway between Alice Springs and Tennant Creek). She spent much of her life working at the Epenarra School where she dedicated her time to teaching language and culture to young ones. Today she manages the Epenarra art centre.
OTHER ARTISTS YOU MIGHT LIKE