we are looking for like minded brand ambassadors
Do you want to celebrate and preserve Indigenous cultures by means of exquisite art-infused products?
Koh Living was born from a profound desire to foster connections and create moments of significance amidst the whirlwind of modern existence. We share a great passion for contributing to our beautiful world and to make it a better place for future generations.
If this statement sounds like you, and you are active on Instagram/Facebook with an engaged audience who are influenced by your posts and stories please read on!
we have so many reasons for you to join our #kohliving tribe:
Free Products

We will send you our latest releases and best sellers which are yours to keep afterwards.

cash commission

Earn commission on all purchases made as a result of your involvement with us.

Be in on our vision

Join us in celebrating and preserving Indigenous art & culture.

Insider access

You'll have input on what we make next!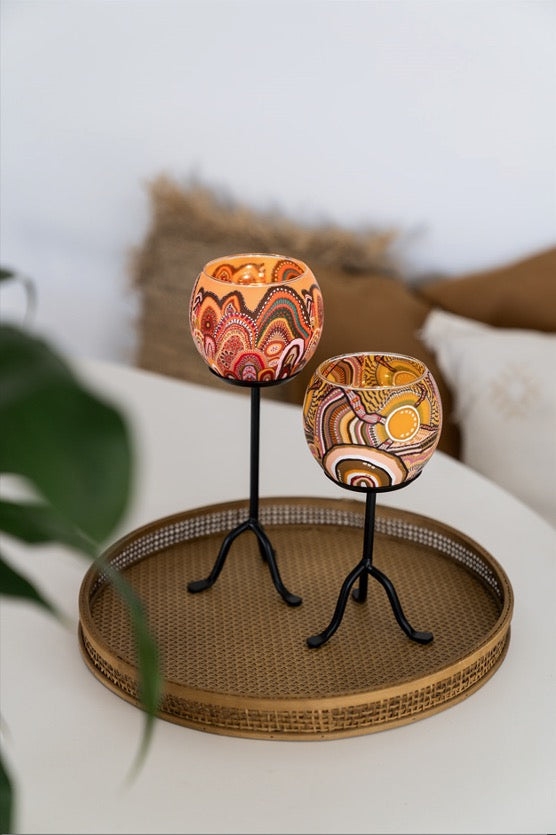 CONSCIOUS GIFTING FROM THE HEART
At Koh Living our commitment is straightforward: to celebrate and preserve Indigenous cultures by means of exquisite art-infused products.
Our Australian-designed products encompass captivating and unique items, including gifts, homeware goods, and lifestyle necessities.
Our unique range not only brings joy to the gift-giver and gift-receiver alike, but also give back to the artists we carefully choose to collaborate with.
#giftswithmeaning
#giftsfromtheheart
#lifewithpurpose
#consciousgifting
#kohliving
GET IN TOUCH TODAY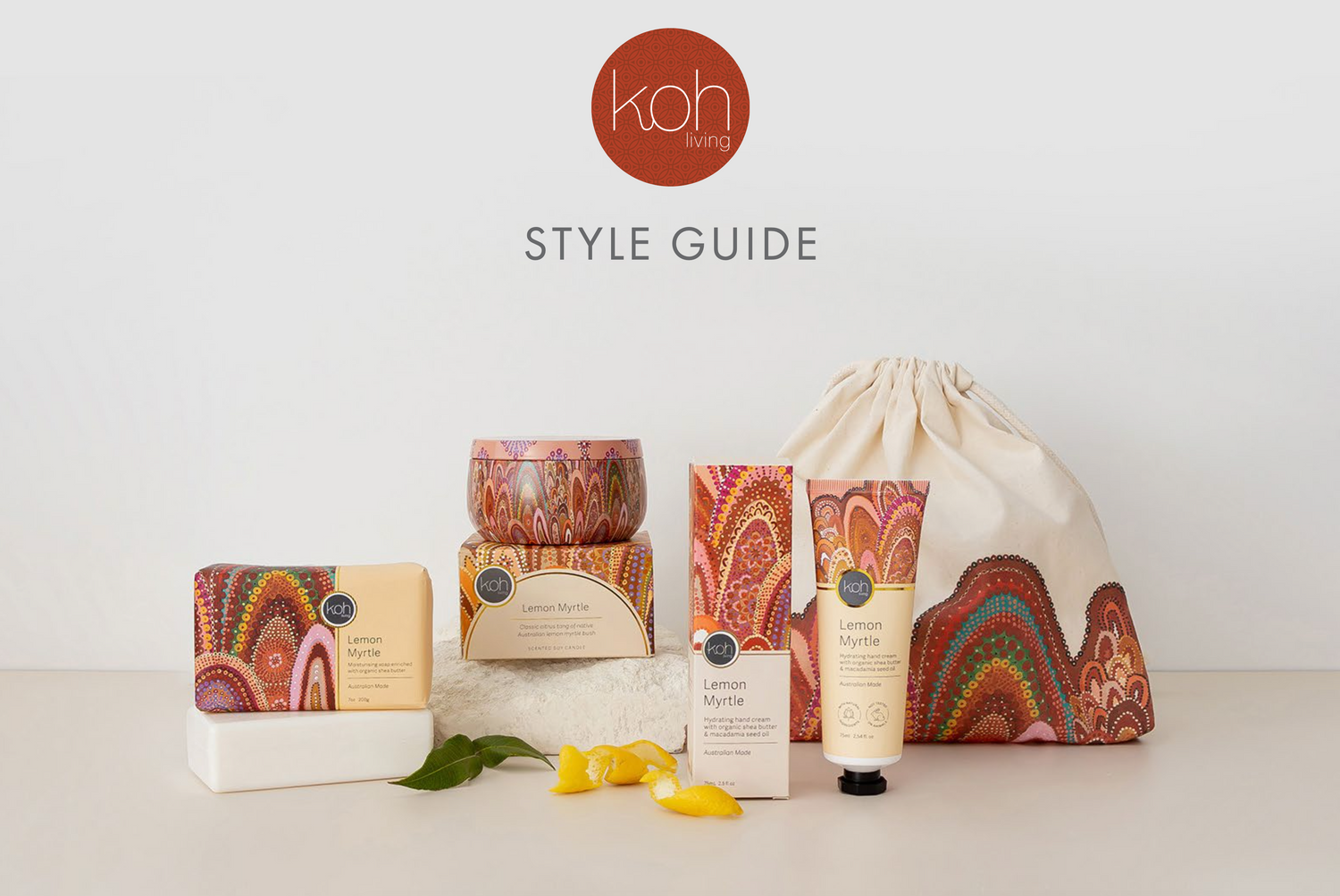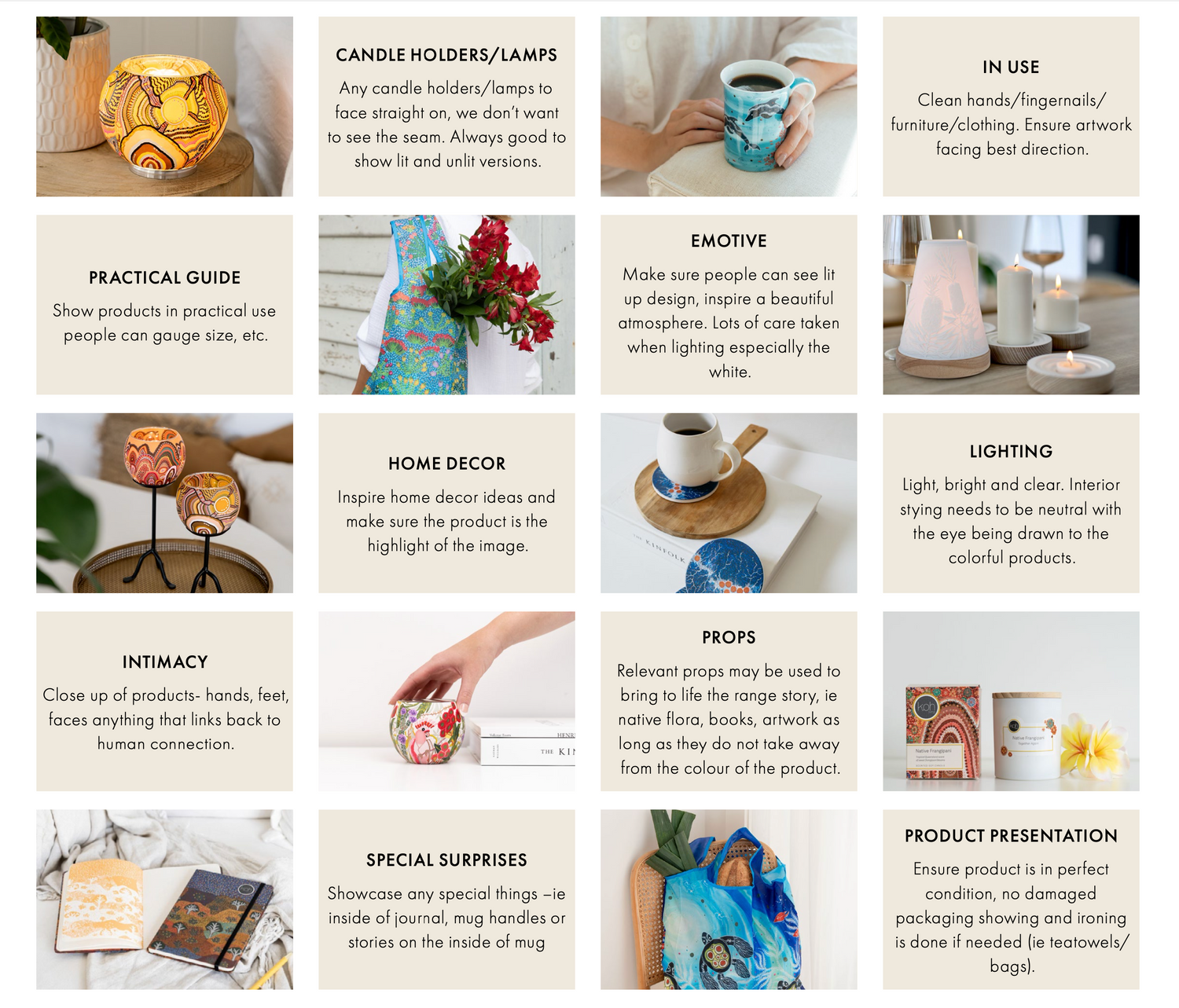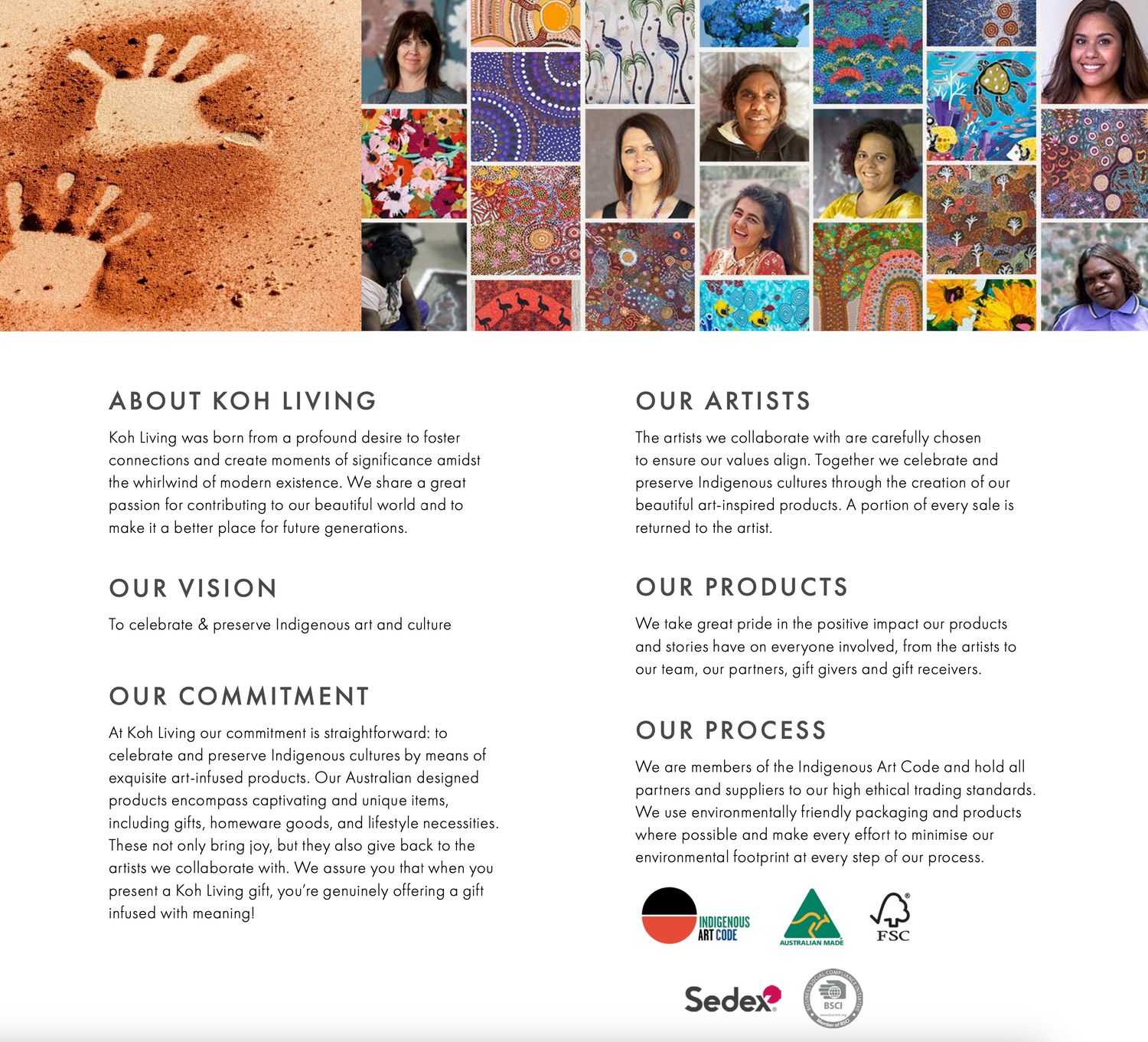 Our Ambassadors style guide
To help all our Ambassadors create inspiring content download our Style Guide. We want your personality to shine in your visuals and captions while keeping our brand values, tone of voice and aesthetic in mind.
introducing our special brand ambassadors:
We are delighted to welcome the newest Brand Ambassadors to our Tribe. Thank you for sharing our journey!
latest ambassador
Michelle
#chells_bohojungle Digital creator 🤍All about a Calming Space 🤍Coffee,Candles, Melts obsessed 🤍Whites/Beige & Neutrals 🤍Styling & Organisation Budget Wise
latest ambassador
Jackie
#my_friend_jackies_house Sharing our Modern Organic Home. Earthy vibes & Australian art Occasionally Funny | Pug Mumma Made in Melbs
Latest AMBASSADOR
NATALIE
#the_interior_passion 𝙽𝚊𝚝𝚊𝚕𝚒𝚎 | Interiors, Home & Lifestyle 💚styling unique spaces & plant styling
a few more details:
Who are Koh Living ambassadors?

Passionate people who help us spread the word about meaningful gifting. By sharing their beliefs in our Koh Living gift & homewares, our Brand Ambassadors help keep Indigenous art & culture alive and thriving.
What are the benefits of collaborating with us?

By becoming a Koh Living Brand Ambassador, you'll get access to samples, discounts and alerts about our latest developments. Plus we'll gift you with a super special discount code to share with your community for $$ off their first purchase with us. To top it all off, you will feel like you are contributing to this beautiful world by working with a brand with purpose.
Who can collaborate with KohLiving?

To be a Koh Living Brand Ambassador, you must be active on Instagram/Facebook/TikTok and over the age of 18. You also need to have an engaged audience who are influenced by your choice of unique and beautiful products. We're currently accepting applications from Australia and New Zealand
Who do I contact if I need help?

Our friendly social media team is on standby to support at any time and answer any questions you may have. Simply email mollie.hailstone@kohliving.com.au
#KOHLIVING - CAN WE INSPIRE YOU?